We design and manufacture cab seats, heaters, desks and other interior products to ensure a safe and comfortable cab environment.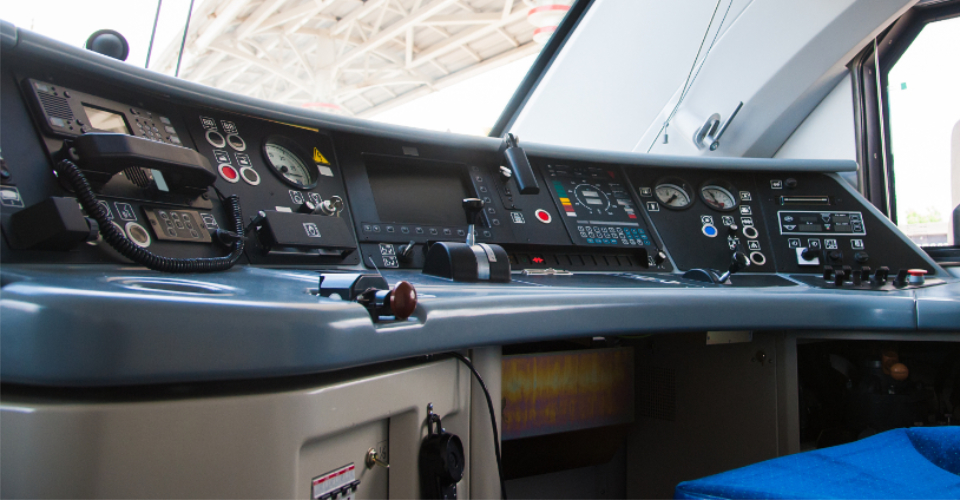 Cab Design Principles
Human factors, ergonomic principles and a user-centred approach are at the core of our product design.
Cab Seats
Adjustable, ergonomically designed seats with backrest and lumbar support for the highest levels of comfort, healthy seating position and easy operation of train controls.
Cab Desks
High-quality fabricated and moulded parts and cab desk assembly. Manufactured to required designs and specifications.
Cab Heaters
Range of cab heaters for all unit types for superior heating performance. Overhaul kits for maintenance ensuring optimum efficiency.
Cab Environment
Extensive range of fans and climate control products for effective cooling performance. Ventilation for fresh air flow and filtration of airborne contaminants. We design and manufacture cup holders, coat hooks, waste bins and equipment holders. Fabricated panels for cab interiors offering optimal durability, safety and acoustic performance.