Our work
A portfolio of some of our previous work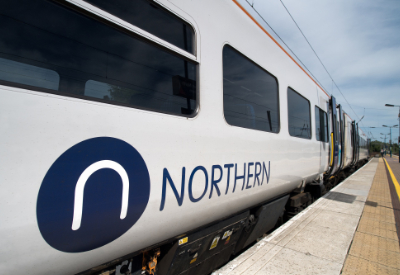 Northern Trains Digital Train Programme
Client: Northern Trains
Project: Digital Train Programme
Activity: Fabrications and parts supply
---
A multi-million-pound digital upgrade programme on 233 trains to provide better journeys for passengers across the North including USB sockets, Wi-Fi, CCTV and customer information screens. Belvoir Rail supplied fabrications for the cab and passenger saloon including side panels, media screen and equipment cabinets, fitment brackets for cameras and digital equipment, wiring panels and machined components. Belvoir Rail also provided a comprehensive kitting and assembly service.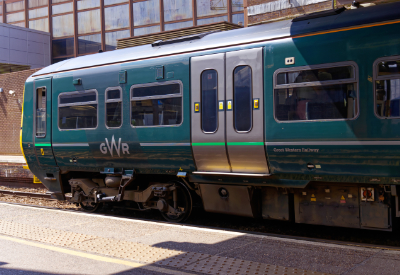 Great Western Railway Seat Reservation holders
Client: Great Western Railway
Project: Class 166 upgrade
Activity: Fabrications and parts supply
---
Supplied over 3,500 machined seat reservation holders and fixtures for the Great Western Railway Class 166 Turbo upgrade.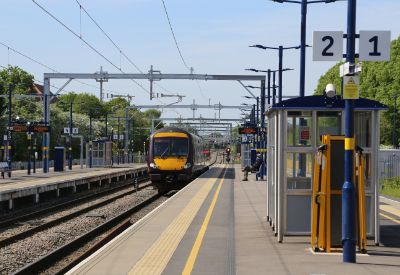 East Midlands Railway Thermo Heaters
Client: East Midlands Railway
Project: Heater upgrades
Activity: Heater parts and overhaul
---
Supply of Thermo 300 burner heads and complete overhaul services for existing Thermo Heaters for East Midlands Railway to achieve optimised fleet efficiency.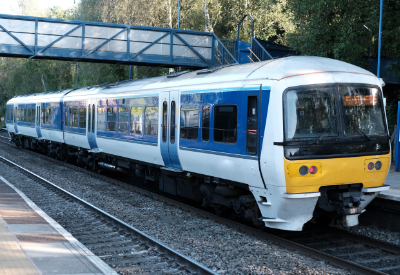 Arriva Train Care Chiltern Railways Class 168 & 165 TPWS project
Client: Arriva TrainCare
Project: Chiltern Class 168 & 165 TPWS project
Activity: Fabrications, parts, kitting and assembly
---
Provided metal fabrications, machined parts, labels, fixings, full assembly and kitting service for Arriva TrainCare for the fitment of TPWS on the Chiltern Railways Class 168 and 165s.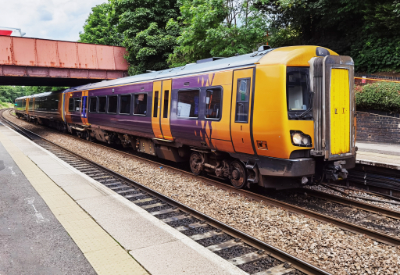 West Midlands Railway Exhaust Systems
Client: West Midlands Railway
Project: Exhaust Systems
Activity: Exhaust cleaning and rewelding
---
Cleaning and rewelding of high grade stainless steel exhaust system on the West Midlands Railway fleet. Cost effective solution to renew and repair the exhaust and improve fleet performance.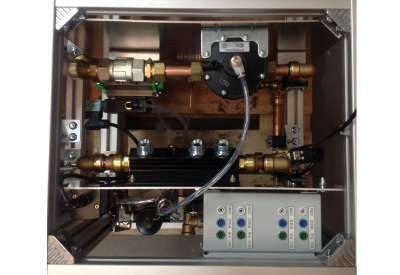 DB ESG wheel slide protection evaluation rig
Client: DB ESG
Project: Wheel Slide Protection Evaluation Rig
Activity: Fabrications and assembly
---
Manufacture, assembly and wiring for the DB ESG Wheel Slide Protection Evaluation Rig (WSPER) in Derby. The WSPER provides an objective and independent method of testing brake performance in low adhesion situations with the real track-based adhesion profiles.
DB ESG is part of Deutsche Bahn and plays a significant role in the development of the UKs rolling stock, offering technical consultancy, innovation and technological integration to address industry challenges.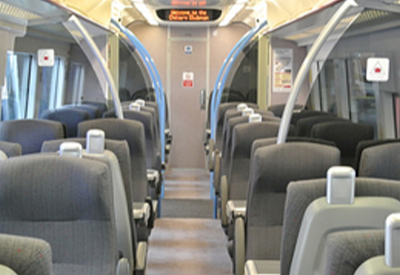 Chiltern Railway Grab Handles and Poles
Client: Chiltern Railways
Project: Class 168 Grab handles and poles
Activity: Refurbishment
---
Refurbishment of the grab handles and poles for Chiltern Railways Class 168 fleet
The components were made from a mix of materials, aluminium, steel & cast aluminium.
The project involved chemical stripping of all components, followed by repairing and re-welding damaged items. Components were powder coated and lacquered in blue and metallic silver finishes.